Name of School: Theeparatpittaya School
Founder: Phra Kru Vipatteepakorn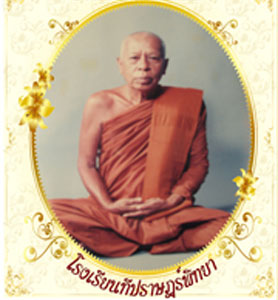 Foundation: 26/05/2520
School motto: Panya Nara Patpa Suthep = Wisdom is the light of the people.
Color of school :
Sea color (blue) refers to the origin of goodness. And they shall be healed as salt.
Gold (yellow) is a valuable asset. In any situation, It is worth the gold.
School Abbreviation:
Theeparatpittaya School is located at 255 Moo 1 Tambon Maenam, Koh Samui, Surat Thani Province.
Under The Secondary Education Service Area Office 11
Phone 077-425053 Fax. 077-425470
www.tpp.ac.th
Teaching Mathayom 1 to Mathayom 6